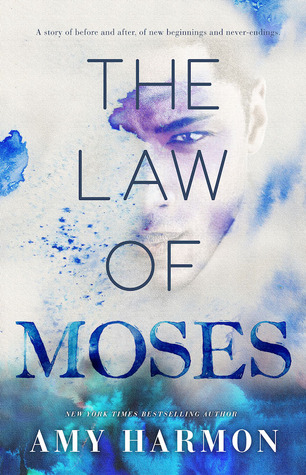 1.- Saga The Law of Moses
Si te lo digo justo de frente, justo en el momento en que lo perdí, será más fácil para ti poder soportarlo. Sabrás lo que vendrá, y te lastimara. Pero podrás estar preparado.

Alguien lo encontró en un cesto de ropa en la lavandería, envuelto en una toalla, unas pocas horas de vida y cerca de la muerte. Lo llamaron el Bebé Moses cuando compartieron su historia en las noticias de las diez —el pequeño bebé dejado en una cesta en una sucia lavandería, nacido de una adicta al crack y se esperaba que tuviera todo tipo de problemas. Me imagine al bebé del crack, Moses, teniendo una gigantesca grieta que recorriera su cuerpo, como si lo hubieran roto en el parto. Sabía que no era lo que significaba el término, pero la imagen se me quedó grabada. Tal vez el hecho de que estuviera roto me atrajo hacia él desde el principio.
Todo sucedió antes de que yo naciera, y en el momento que conocí a Moses y mi mamá me contó todo acerca de él, la historia era noticia vieja y nadie quería tener algo que ver con él. La gente ama los bebés, incluso bebés enfermos. Incluso bebés del crack. Pero los bebés crecen para ser niños, y los niños crecen para ser adolescentes. Nadie quiere un adolescente en mal estado.
Y Moses estaba en mal estado. Moses era su propia ley. Pero también era extraño y exótico y hermoso. Estar con él iba a cambiar mi vida de una manera que nunca podría haber imaginado. Tal vez debería haberme alejado. Tal vez debería haber escuchado. Mi madre me lo advirtió. Incluso Moses me lo advirtió. Pero no me alejé.
Y así comienza una historia de dolor y promesas, de angustia y curación, de vida y muerte. Una historia de antes y después, de nuevos comienzos e interminables finales. Pero por sobre todo... una historia de amor.