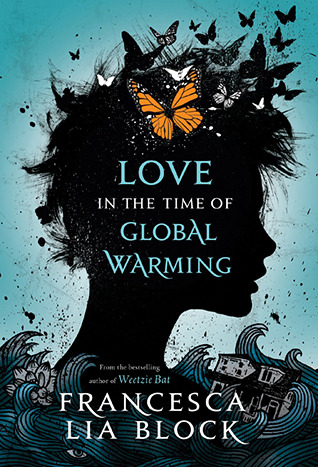 1.- Saga Love in the Time of Global Warming
Su vida junto al mar está arruinada, Pen ha perdido todo en el Terremoto que destruyó todo menos la ciudad de Los Ángeles. Ella sale al basurero a buscar a su familia, su camino es guiado por una andrajosa copia de la Odisea de Homero. Pronto empieza a notar sus propias habilidades y fortaleza mientras enfrenta falsas promesas de seguridad, los clonados gigantes que se alimentan de humanos y un loco que la desea muerta. En su viaje, Pen aprende a contar historias que reflejan su extraña visión, mientras ella y sus compañeros sobrevivientes navegan los peligros que esperan.
En su estilo característico, Francesca Lia Block ha creado un mundo que es hermoso en su destrucción y tan atemorizador como encantador. En el timón está Pen, una fuerte heroína con la esperanza y el amor en sus manos y que se niega a ser derrotada.